Lightkey, which was approved for Phase 2 SME Instrument funding by the European Commission in June 2016, is a technological solution designed for hotels, resorts, and offices that allows users to access their rooms with a specifically encoded LED light, and without the need for any hotel or office personnel.
Created by Lightbee, the Lightkey system is one of the first solutions that allows secure and scalable access without any of the drawbacks of the currently available mobile access solutions. Like all the best innovations, it is simple yet brilliant. Users access their VLC (Visible Light Communication) which they are sent via a mobile app. Once activated, each user's particular LED will allow them to securely enter their rooms.
Here at Ateknea we are proud of our work to develop this technology. With the SME Instrument funding our engineers completed a variety of tasks to make this project possible. They developed:
An Electronic Door Lock module that permits the reception of the VLC and allow users to open their doors
A standalone device to send master Lightkeys
A mobile app (for Android and iOS) that sends the Lightkeys to the module
A security concept implemented in the server to manage the Lightkeys of each user and which is connected to the mobile app and the door lock.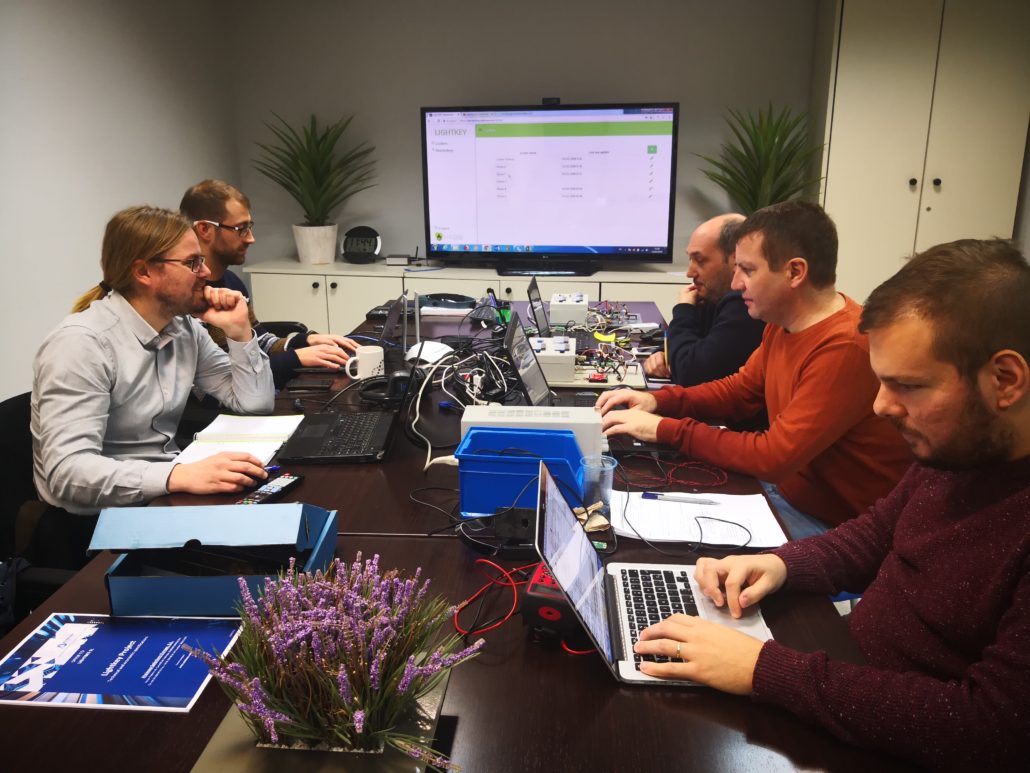 It's a perfect solution to a complex logistical problem: increasing security, ease-of-use, and reducing costs.
We look forward to seeing what is next for Lightbee and Lightkey!
https://ateknea.com/wp-content/uploads/2018/05/LightKeyDimensionDuplicada.png
1222
3219
Ateknea Solutions
https://ateknea.com/wp-content/uploads/2017/11/Logotipe-Ateknea-CMYK_border.png
Ateknea Solutions
2018-05-28 13:49:40
2018-06-22 12:19:00
Lightkey and Ateknea's collaboration comes to a successful close